Whether Arabica or Robusta: The Smeg Kaffeemühle provides you with perfectly ground beans – ideally matched to your espresso machine, mocha espresso maker, für the filter coffee machine or the French Press.
From this category we currently do not have any articles in our assortment.
Sicily is my Love Collection
Toasters, citrus juicers, coffee makers, kettles, blenders, food processors and slow juicers: they are all decorated with golden lemons, citrus fruits, prickly pears and bright red cherries. These are just some of the typical Sicilian motifs framed by triangular ornaments. Each decoration comes from a hand-painted prototype, created by Sicilian masters and craftsmen especially for this series and then transferred to industrial production in the highest quality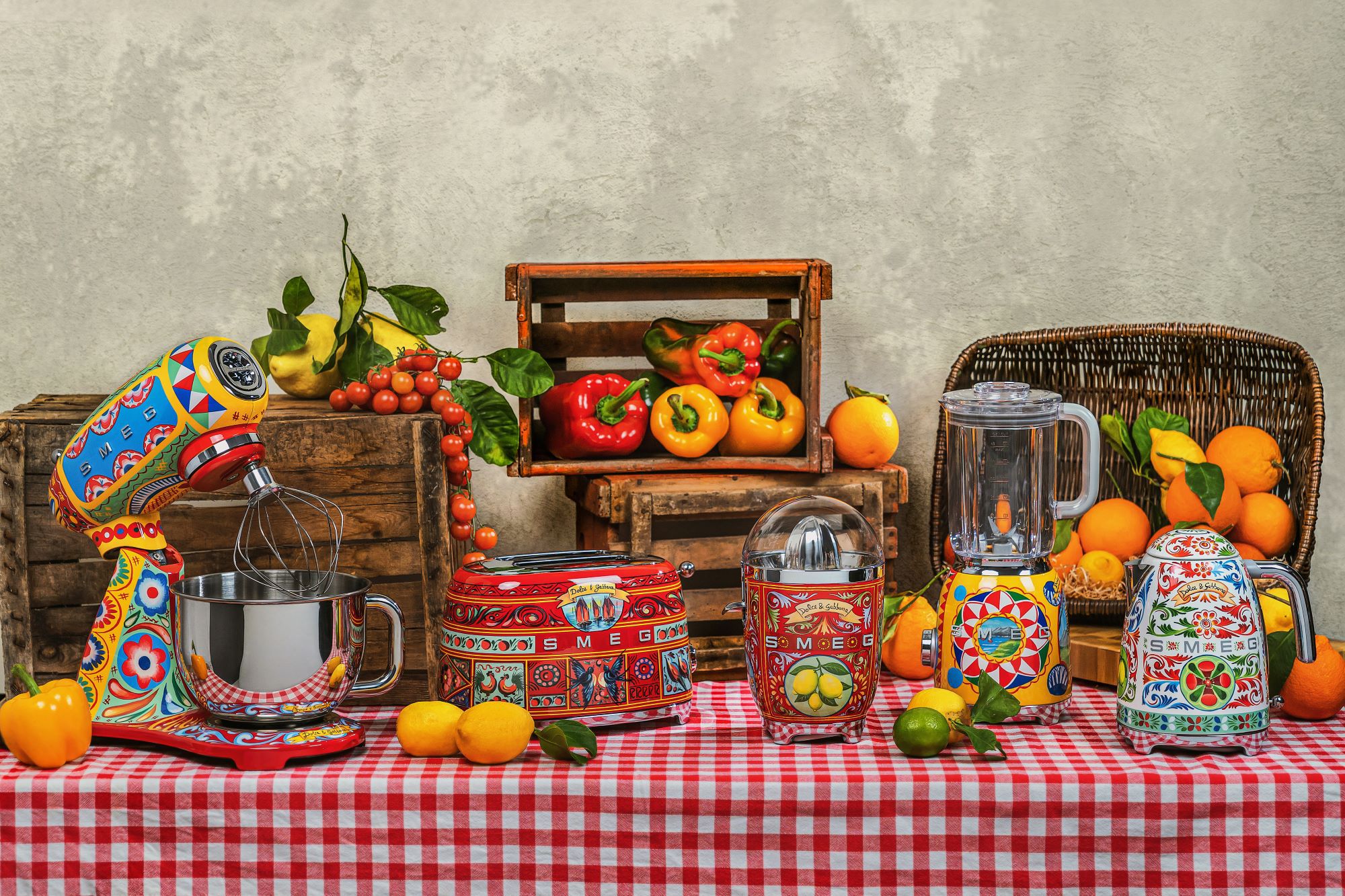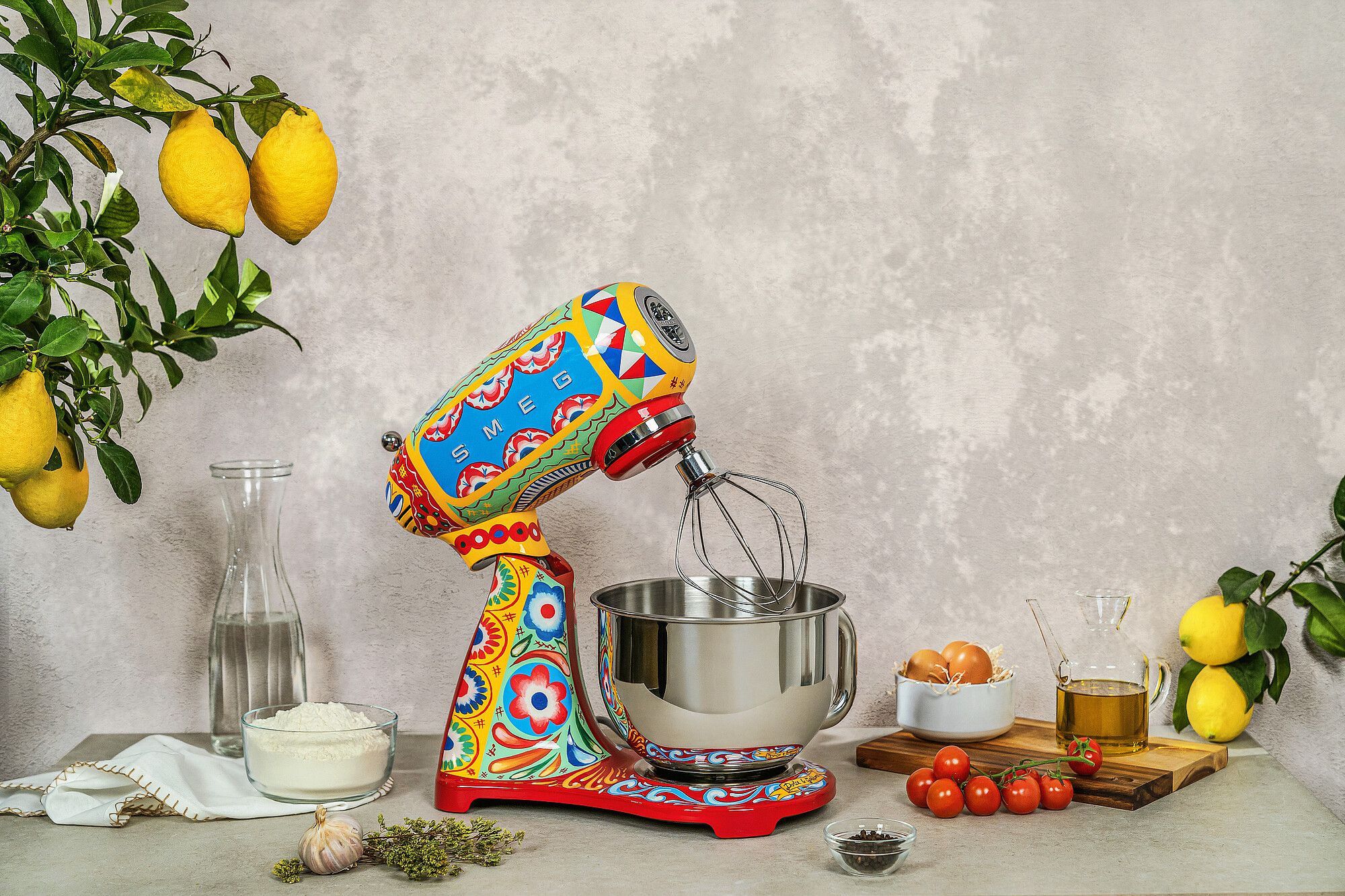 Food processor "Sicily is my love"
A feast of color and vibrancy: the golden yellow of lemons, the fiery red of cherries, the intense blue of the Sicilian sky and the intense green of prickly pear cacti. The bright colors are artfully staged in the decorations of the traditional cart painting that adorn this extraordinary kitchen machine